There are chicken and rice casseroles, and then there's this turmeric chicken and rice casserole, which I think you'll agree is definitely an elevated version. It's the perfect weeknight dinner recipe that nestles whole chicken breasts into the most vibrant golden rice that's infused with warm and earthy flavors. And then I've added some grated carrot as well for a little extra veggie boost.
The whole thing bakes together in the oven, and when it's done, you simply have to fluff the rice with a fork, scoop out a chicken breast, and serve it up. It's easy, healthy, and super delicious with curry-like flavors.
So let me show you how to make it. To get started, preheat your oven to 350 degrees Fahrenheit or 177 degrees Celsius, and then lightly grease a 9 by 13-inch casserole dish with olive oil. You can just drizzle a little oil straight into the pan and use a paper towel to wipe it all around, and then set that casserole dish aside. I'm excited to use my new seven-inch Zwilling chef's knife today to slice and dice this onion because the knife is brand spanking new and super sharp. And you have to know that I am a sucker for that gorgeous white handle.
I also have an eight-inch chef's knife, but to be honest, I prefer this new seven-inch knife to my eight-inch knife, as it just fits better in my smaller hand. This isn't sponsored at all. I'm just sharing the tools I love to use in the kitchen.
And if you follow me on Instagram Stories, you saw me unboxing this knife last week. And if you're not following me on Instagram Stories, well, I think you should go do that.
All right, back to the onion. Once you've got it all diced up, transfer it to a bowl, as you'll take it over to the stove here in a second. Next up, you're gonna peel and grate one large carrot. Once it's peeled, use the large holes on a box grater to grate the carrot up, and you'll end up with about this much.
Place the grated carrot in a bowl or on a plate, and just move it to the side for now.
You'll need four garlic cloves for this recipe. And if you've watched my anti-inflammatory foods video, you know I'm a big fan of garlic in addition to the turmeric and ginger, which also happen to be in this recipe. Give the garlic a good smash with the side of your knife to help remove the papery peels, and then take those over to the stove, as you'll mince them straight into the pan. Because this recipe moves fairly quickly, I'm going to prep a couple of other ingredients before I move to the stove, and that includes rinsing 1 1/4 cups of basmati rice. I like to use basmati rice in this recipe as it's relatively low in starch, so the grains come out light and fluffy rather than sticky and clumpy.
If you don't have basmati rice, though, you can use another long grain rice like jasmine rice. And once that's rinsed, just set it to the side.
Lastly, juice one fresh lime. You should get about two tablespoons of juice from an average size lime. Add a tablespoon or so of olive oil to a large pan on medium-high heat, and then toss in the diced onion.
Stir that around for about three to four minutes or until the onion becomes softened and slightly translucent. And then mince those four garlic cloves that you peeled straight into the pan. Now comes all of the spices, and together they add the most robust flavor to this chicken and rice casserole, and that includes two teaspoons of ground turmeric, one teaspoon of ground ginger, one teaspoon of kosher salt, 1/2 a teaspoon of black pepper, and 1/2 a teaspoon of ground cumin. Give that a quick stir for about 30 seconds, just to blend the spices into the onion and lightly saute that minced garlic. Then add one can of full-fat coconut milk.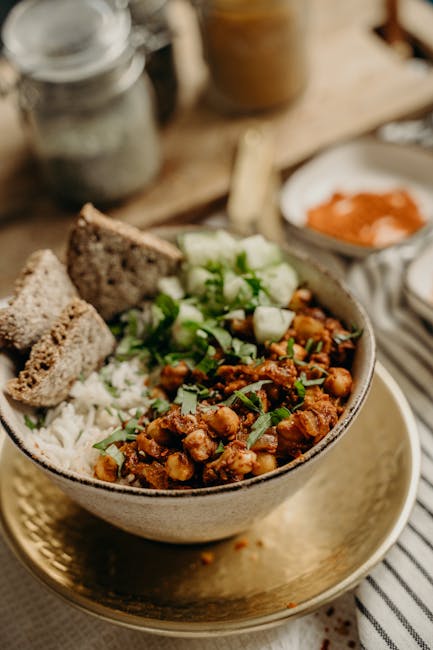 If you're making this recipe in the summer and your coconut milk is really liquidy and blended, you can just give the can a shake and add it straight to the casserole dish and not this pan. But because it's wintertime and my coconut milk is a little bit chilled, it has separated into hardened cream and water, so I'm adding it to the pan on the stove first so that the heat can break down those coconut lumps into a creamy consistency. Take the onion mixture over to your casserole dish and carefully pour it in. And I do say carefully because keep in mind that turmeric stains like nobody's business, and you don't want splatters on your countertop or on your clothing. Add 3/4 cup of water, along with the fresh lime juice, the rinsed rice, and the grated carrot.
Then give that a gentle stir to combine all of the ingredients. And pro tip, if you do happen to splatter on your countertop, clean it up right away with a baking soda and water paste to remove any stains. Add four boneless skinless chicken breasts to the casserole dish side by side.
And ideally the chicken breasts would all be about the same size so that they cook evenly. Just nestle the chicken on top, and then use tongs to flip them over and coat the other side.
This makes sure that that delicious spice mix gets all over the chicken so that when you bite into it when it's done, it's loaded with flavor. And if any rice grains get stuck to the top of the chicken, just scrape those off so that they can fully cook in the liquid base. cover the dish with aluminum foil to retain moisture inside the pan, and then bake it for about 45 to 50 minutes or until the chicken is cooked through and the rice is tender and has absorbed all of the liquid. When you remove the casserole from the oven, the chicken will be plump and juicy, and you'll notice that the onions and carrots tend to rise to the surface.
So I like to just fluff the rice with a fork, which remixes it all together.
This is similar to how the onion and spinach rises to the surface on my one-pan Mediterranean chicken and rise recipe. Before serving, sprinkle the chicken breasts with a little salt and freshly cracked black pepper. And for a fresh pop of green, chop up about 1/4 cup of fresh cilantro, and add that to the top of the casserole dish. If you're not a fan of cilantro, you could use parsley as well. What you end up with is this incredibly easy and healthy chicken and rice casserole that's loaded with vibrant flavor and a hefty dose of anti-inflammatory ingredients.
This is a great weeknight recipe, and leftovers are just as delicious as the day you made them, so feel free to meal prep this recipe as well. I actually gave leftovers of this casserole to my brother so that his family could enjoy it, and my 14-year-old nephew gave it two thumbs up, so I'm happy to report that it's also kid-approved. When you're ready to eat it, add a generous amount of that golden turmeric rice to a plate, and then scoop out a chicken breast and add it on top. I hope you and your families enjoy this recipe.
Read More: MY FAVORITE COOKWARE | best pots and pans worth the money (on black friday and cyber monday)