Today we're making honey citrus chicken which is a super easy weeknight meal and a recipe from my brand new cookbook. I think you guys know by now that my cookbook is all about meal prep and these honey citrus chicken breasts fit right into that theme because of course they're great for an easy weeknight meal, but they're also perfect to make ahead, freeze, and then reheat on a night when you don't really feel like cooking. I'm a huge fan of leftovers, and you can serve these up with a side of veggies and rice and drizzle some of that extra honey citrus sauce all over everything.
They really are delicious so let me show you how to make 'em. As of today, which is the actual published date for my cookbook, it is now out there in the world for you guys to enjoy.
And after working on this book baby for the last three years, I am so overjoyed for you to have it in your own kitchens and I can't wait to see you cook from it. My honey citrus chicken breasts are on page 164 of my cookbook and like all of the recipes in my book, you'll find tips for storing and reheating, along with metric measurements for my international Downshifters and of course, nutrition information as well.
But before we get started, can we just admire this gorgeous photo? All of the photos in my cookbook turned out so beautifully. To get started, you'll need a medium to large shallot and just finally dice that up for about three tablespoons worth of finely diced shallot.
I like shallots as they impart a soft oniony garlicy flavor and they're a bit sweeter than regular onions. But if you can't find a shallot, you could definitely use a sweet onion or yellow onion. Just make sure to dice it up very finely so that it melts into the sauce as this recipe is more about the oranges than it is the shallot or onion. And even though shallots do impart a bit of garlicy flavor, you know I just have to add a little bit more. So peel two garlic cloves right now and then you'll mince those straight into the pan on the stove.
Next up is an orange, the star ingredient of the dish. And I'm using a naval orange, though you could also use Cara Cara oranges or blood oranges or even mandarins for a sweeter flavor.
So slice the ends off the orange and then run your knife down along the outside edge to remove the skin. If you have some white pith left over, you can go back around with your knife again and remove any of those little white bits. Now from here you can simply dice the orange up into small pieces or you can go to the extra effort of supreming your orange.
And that's just a fancy way of saying you're gonna remove each of the slices in between the membrane. So what you do is just slice on the inner sides of those membrane lines and then pop out a slice.
You can then fold over that remnant membrane and continue working to cut out the next slice. It's really easy once you get the hang of it and then you can easily dice up the orange slices into bite sized pieces. Next, you'll take a second orange and zest and juice that.
I of course forgot to zest the orange before slicing and it's virtually impossible to zest after juicing but thankfully I have extra oranges in my fridge so I'll get back to the zesting part in a second. But in terms of juice, you should get about a third cup of fresh orange juice from one orange. If yours is extra juicy and you have more than a third cup, feel free to keep and use any extra because it just means more sauce at the end. And now I'll go ahead and zest this orange but if you don't screw up like me, you should just need two oranges for this recipe, one to slice up and one to zest and juice.
To make this a honey citrus chicken recipe rather than a honey orange chicken recipe, you'll also add the juice from one lemon which is about three tablespoons of juice.
The lemon adds a brightness and zing to the overall flavor. All right, so let's talk about the chicken. I'm using four boneless skinless chicken breasts in this recipe that are about six to seven ounces each. I like to lightly pound them because as you know, chicken breasts have a bit of a lump on one end and this just helps them cook more evenly, but it certainly is not required.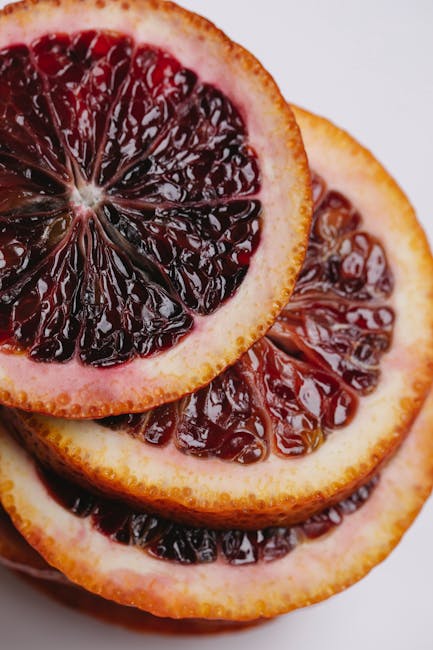 You could also use boneless skinless chicken thighs in this recipe if you prefer dark meat or if you want it to cook even faster, you could use smaller chicken tenders.
Season both sides of the chicken with either kosher salt or sea salt and freshly ground black pepper. And since I always get asked about my salt and pepper grinders, I've linked them for you in the video description below. If you don't know, I also list all of the products I use in these videos on the shop page on my website so you can always find kitchen tools and gadgets there as well. Heat two tablespoons of olive oil in a large skillet over medium heat and rotate it around to make sure that the bottom gets fully coated. Add the chicken breasts to the pan and let them cook for about five to seven minutes on each side.
The number one mistake people make when cooking chicken or even other proteins for that matter is that they try to flip them too early because they get a little anxious. But if you try to flip chicken too early, you're gonna find that it sticks.
What you wanna do is make sure it gets nice and golden on the first side because then it will automatically release from the pan and it's easy to flip. Then let it cook for five to seven minutes on the other side and use tongs to remove it from the pan to a plate. Add the diced shallot and then mince those two garlic cloves straight into the pan.
Stir them around for a minute and if you notice brown pieces of chicken on the bottom of the pan, that's fine, as all of that flavor will release in a second when you add the juice.
So add the orange zest, orange juice, and lemon juice to the pan for a nice sizzle and a little bit of an orange juice facial. And then add three tablespoons of honey for natural sweetness. Stir that together for a minute or two until it slightly reduces and while it's simmering, add one teaspoon of arrowroot powder to a small bowl along with two teaspoons of water. Stir that together to create a slurry and then add that to the pan along with the diced orange slices and stir it altogether.
The arrowroot slurry will thicken the sauce a bit just enough so that it sticks to the chicken. Now go ahead and make some room in the pan by pushing the orange slices to the side and return the chicken breasts to the pan. You can either turn the chicken in the sauce to coat it and warm it back up, or you can spoon the sauce over the chicken breast directly. And I find that this is actually easier to do once I've removed the pan from the stove so let me go ahead and do that.
Now tell me that this honey citrus chicken doesn't look absolutely delicious.
Oh my gosh you guys, you're gonna have to take my word for it until you grab my cookbook and make this in your own kitchens, but it is so good. I should also add that I know chicken breasts are really popular for dinner recipes because you can buy them in family size packs to save money and I'm a big fan of that. But oftentimes folks just cook up chicken in really bland and boring ways. So I'm hoping this new recipe helps to give you a little bit of healthy inspiration in the kitchen. I'm just gonna set aside one chicken for me to taste test right now, but you can serve this recipe up over rice or lentils and veggies for a complete meal and let that sauce ooze everywhere.
It's also very likely that you may not have any leftovers of this recipe to meal prep, but if you do, you can add them to a storage container and place them in the fridge for four to five days or in the freezer for up to three months. And this is one of those recipes that tastes just as amazing when you reheat it as it does fresh. I hope you guys love this new recipe and my new "Healthy Meal Prep" cookbook. And if you haven't ordered it yet, I'll include a link to it below. For everyone that's already ordered it, thank you so, so much and I know the books are shipping out right now as I speak so it should be on your doorsteps shortly.
.
Read More: TURMERIC CHICKEN AND RICE CASSEROLE | easy & healthy dinner recipe