This episode is sponsored by Thrive Market. An online membership based market that is here to make healthy living easy and affordable for everyone. They carry everything from essential groceries to supplements, to nontoxic home products, to the subject of today's episode, brown rice. Go to thrivemarket.com/BingingWithBabish to get 25% off your first order and a free gift when you join today.
The link is in the video description, let's get down to basics. All right, so the first thing we gotta tackle is the best method by which to cook brown rice. Generally speaking, you're gonna be best served to follow the manufacturer's instructions printed on the package.
Simply combine the specified amount of rice in boiling water, cover and cook for the specified amount of time. If your pot has a steam hole like this one you're best to block it up with something like a clean kitchen towel so that you do not lose too much moisture.
Then we're gonna cook without stirring for the specified amount of time, briefly fluff with a fork and then most packages don't call for this, but then I like to kill the heat, cover it with a clean dish towel, replace the lid and let it steam for like 10 minutes. The is gonna allow it to soak up any excess moisture and it's gonna give you a nice, well separated grains. Then there's the matter of seasoning if we're just serving this as a simple side, I like to hit it with some fresh chopped parsley, for this amount of rice maybe like a quarter cups worth, a half teaspoon of chopped fresh thyme, salt and freshly ground pepper to taste, about a tablespoon of extra virgin olive oil.
This both adds flavor and helps prevent the rice from clumping. And then it might seem strange but I like the juice of one small lime.
When paired with the nuttiness of brown rice, it adds a really nice neutral flavor. Give that a mix and it's ready for immediate consumption or your meal day prepper kit. A method that's more time consuming but has a higher success rate is oven baked brown rice. In an oven safe saucepan, we are combining the specified brown rice in boiling water, giving it a perfunctory mix, covering and placing in a 375 degree Fahrenheit oven for anywhere from 35 minutes to one hour. This is gonna depend on what kind of rice you are cooking but it's gonna give you the most consistently perfect results.
As you can see I've got some nice short grain rice here, which I'm gonna give the same sort of steam treatment after cooking. And for this one, I'm just gonna season with olive oil, salt and pepper so that it plays more nicely with our leftover recipes down the line.
And I gotta say in most contexts I prefer the short grain rice. It's stickier and it's got a nice chew to it almost like a sushi rice. But that's just gonna come down to your personal preference.
Now, what to do with this stuff, as I mentioned before it makes for a lovely and healthy side for your standard Sunday meal prep.
Some a marinated grilled chicken, some sesame roasted broccoli. It's nothing fancy, but it's healthy and it'll get you through the week. But what if you want to judge things up a little bit especially if you have leftovers. Well, the first and most obvious use for leftover rice of any kind is fried rice.
As you can see, I'm starting with an optional step here of searing some baby bok choy and some smoking hot vegetable oil, setting those aside, wiping out the pan, applying some additional vegetable oil and beginning to saute some of the vegetables of my choice. I'm going with what's leftover in the fridge. I got some sliced baby bella mushrooms.
I'm sautéing these first and lightly salting them because they have a lot of moisture that needs to cook off. Once that's done and they are starting to brown I'm gonna add some enoki mushrooms that I honestly can't believe I had in my fridge.
Saute those for a minute or two until they start to crisp up and then I'm gonna add some diced white onion and a very small diced carrot. Sautéing those together for three to five minutes until softened and starting to brown. Then I'm going to grate in both about a half inches worth of fresh ginger and one clove of fresh garlic. Tossing together and sautéing for like 30 seconds stops, so we gotta move fast cause this is all happening over very high heat. Then we're scooting everybody to the outside of the pan, adding about a tablespoon of vegetable oil to the center and dropping in our leftover short grain brown rice.
Then I'm going to drizzle two teaspoons of toasted sesame oil around the outside, toss about a half cup of frozen peas on top, add one tablespoon of dark soy sauce, one teaspoon of mirin and one tablespoon rice wine vinegar.
At this point, hopefully the rice is crisped up a little bit on the bottom. So we're gonna toss everybody together, make sure that everything is well and evenly combined, taste for seasoning. Hit it with a little bit of kosher salt and freshly ground pepper to your taste and then final step we're scooting everybody to the outside of the pan again, hitting it with a little bit more vegetable oil and cracking an egg in the center. Scoot that around a little bit with fork or some chopsticks.
And once it's cooked completely toss it in with the fried rice. And there you have it, a super easy dinner that takes like 15 or 20 minutes to make, uses stuff that you probably have in the fridge or in the freezer and can be garnished with all kinds of fixings. Baby bok choys, scallions sesame seeds or my personal favorite, some tongue numbing sichuan chili crisp.
Maybe not the healthiest thing in the world but still pretty healthy. Vegetarian packed with tons of fiber from the rice and can be gleefully served as a side or a main course.
But what if it's been a really long day and it's the dead of winter and you want a rich, comforting but healthy soup. Well, lemme tell you about my favorite soup that's very hard to pronounce, avgolemono. In a large saucepan we are bringing four cups of chicken stock to a bare simmer. While that comes up we are beating together two large eggs in a large bowl using a large whisk. Once the eggs are nice and frothy we're gonna add one third of a cup of freshly squeezed lemon juice.
Sometimes I do more like half a cup if I want it to be extra agvolemony. Then once the chicken broth comes up to a simmer, we're gonna treat this very much the same way we would custard, slowly ladling in about a cup's worth of the hot broth while whisking constantly to temper the eggs. This is eventually what's gonna make our soup thick and rich, but first we have to heat up our leftovers.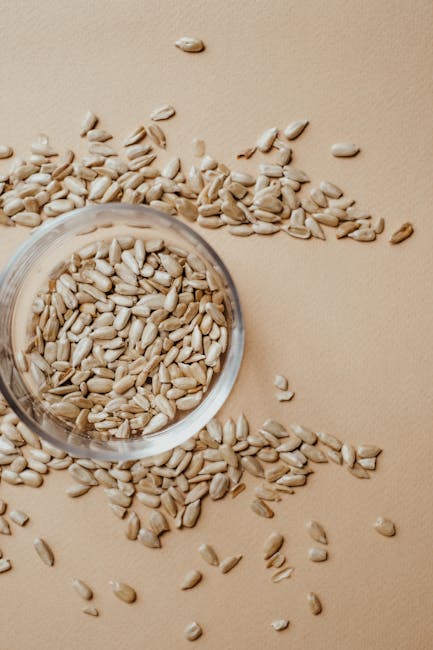 Set the egg mixture aside while to the remaining broth we add one cups worth of leftover brown rice. You can see I'm using the Arby one here, that's gonna be fine.
And maybe a cup and a half's worth of leftover shredded chicken breasts. Then additionally, I'm gonna add maybe two teaspoons each fresh chopped parsley and dill. Then we're gonna kill the heat and as soon as the soup stops bubbling we're gonna slowly stream in our tempered egg lemon mixture. Whisking constantly because even after tempering you can still curdle your eggs and no one wants scrambled eggs soup. Once all that's added you can stop right there or if you want your soup to be thicker and richer.
You can put it back over medium low heat whisking constantly until it reaches your desired consistency. As always give it a taste for seasoning hit it with some kosher salt and freshly ground pepper and that's it. In like 15 minutes you've got the richest and most comforting soup imaginable. I might be biased because it's my favorite but I really think that this stuff cures sadness. It's rich and savory and lemony but it's also pretty healthy.
If you think about it, all that's in this bowl is an egg, some chicken, some chicken stock, lemon and herbs. Which you can tell your taste buds all you like but they will staunchly refuse to believe you.
Next step of brown rice version of a dish that I'm going to purposefully mispronounce. Larb, a Thai meat salad that I do not know how to say correctly. One of the key components of this dish is a toasted rice powder traditionally made from sweet glutenous rice.
I thought I'd try making it with some brown rice just to see what happen. Toasting it up in a dry pan for about 15 minutes before cooling and grinding into a powder. And the results I gotta say were pretty, not very good. It brings the desired texture of the party but the flavor is very earthy in and I'm gonna say borderline undesirable. So try it at your own risk.
Now to make the actual meat salad we're gonna saute a pound of ground pork in about two tablespoons of vegetable oil, breaking it up into pieces and cooking until lightly browned and no longer pink in the center. Then you could just serve this with brown rice as a side but I kinda like to add a cup right to the mix, so picks up all the delicious flavors.
First up some optional grated lemon grass that we're gonna saute together with the rice for I don't know, a minute. Then we're killing the heat and adding two teaspoons of fish sauce, half teaspoon of brown sugar or muscovado sugar, a little or large pinch of Thai chili powder, depending on how spicy you want it and about two tablespoons of our toasted rice powder. Again, the brown rice version is not ideal but it'll get the job done.
Give everybody a little mix together and then we're gonna add five or six large freshly torn mint leaves, two large scallions and one small shallot thinly sliced, the juice of one to two limes, depending on how limey you like it. And of course, season to taste with kosher salt and freshly ground pepper. Give it a taste for seasoning, add more lime if you are a lime freak like me and serve in lettuce wraps. Then traditionally you are supposed to pile these guys high with the most dreaded of herbs, at least for me cilantro. So once you've done that for camera then picked it right back off, grab yourself a wrap and tuck in.
The whole time cursing your defective genetic markers that make you hate what should be an inoffensive, even pleasant herb garnish. But no matter what's wrong with your taste buds, they are sure to enjoy this quick, simple and healthy weeknight meal. Thanks again to Thrive Market for sponsoring this episode and for inspiring me to tackle some healthy meals.
Thrive Market provides its members with thousands of the highest quality healthy and sustainable products in grocery, supplements, home and more. They have groceries that are gluten-free, non-GMO, keto and more.
If you're concerned about the environmental effects of having your groceries delivered, Thrive Market has you covered. Your package will be delivered with carbon neutral shipping methods from their zero waste warehouses. You can also choose the membership type that works for you, one month or 12 months. Add link in the video description to sign up for a Thrive Market membership. You'll get 25% off your first order and a free gift when you join today.
Read More: Meal Prep: Healthy Dinner Back To School Ideas! Mind Over Munch