Meal prep, eh? For one person only?! What if I wanna prep for my whole family? Blah, blah, blah.
DISLIKE! I'm here to help! *SCREAM* My munchies! I'm Alyssia if you're new, welcome to the channel. I am SO excited to share this episode because there have been SO many requests, and it makes sense!
Meal prep is great to help stay on track, but a lot of people still have to cook for more than just themselves, so how can that be done? It's hard to please everyone, everyone's lifestyle and schedules are different, so I'm going to give you some tips and ideas that you can take and make your own when prepping for a family, by sharing this meal prep for four that I designed.
I don't have kids, but I do have a few people in my household, and I'm still going to keep this "kid AND adult friendly." For breakfast I'm prepping overnight oats for the week. Now the best way I've found to make overnight oats in advance is to store them dry on their own without any liquid.
If I were just prepping for one person, I'd prep individual jars, but since I've got 20 BREAKFASTS for the week, four people and five week days, it isn't really feasible for me to store them all individually. Instead, I'm storing in bulk. In a large container, I'm mixing oats, sliced almonds, raisins, coconut sugar, chia seeds, cinnamon, and salt. I'm giving that a mix, it's easiest to just shake the whole thing, and it's ready to go in a large storage container to keep for the week.
NO messy dishes!
You can of course adjust the add-ins to your family's preferences. For instance, you could have a "kids" and "adults" container if you prefer different ingredients. The tough work is now done! The night before, all I have to do is scoop out some of the oats from the large bulk bin into a small jar, add milk, stir, and refrigerate! It's MUCH easier to scoop the pre-made mix than to measure everything out each night.
In the morning, it's ready to go! You can add your favorite toppings and enjoy! For lunch, I'm sharing a really nifty hack—freezer sandwiches! Sandwiches are also great because you can adjust for everyone's preferences, AND you can switch them up throughout the week so you don't get bored with the same combos every day. Some fillings freeze well, and some don't.
I'm going to give you three combos to get started with and share some tips to help, but I do encourage you to get creative and make YOUR favorite sandwiches.
First up, an ABJ! I've got some good old whole wheat bread set out assembly-line style, but I know one person in my family prefers sandwich thins, so no problem! Have fun with different types of breads, Ezekiel works great, and even pita and tortillas can work just fine to switch up the style and flavor! I'm going to spread almond butter on one side in a nice THICK layer.
On the other side, I'm adding a really THIN layer of nut butter—this is going to act like a "raincoat" of sorts, to keep the jelly from seeping through the bread when we freeze and thaw the sandwich. Then we can dollop on our jelly, spread, and assemble. Add to a labeled zip top freezer bag, make sure to get all the air out so there aren't any gaps, or else you allow room for freezer burn. To store, place them all in a larger freezer safe bag OR just back into the sandwich bag liner. Clever, eh?
! Then you can freeze for up to three months! Simply thaw out the sandwich the night before in the fridge, or you could even go straight from the freezer to the lunchbox the morning-of! Next up: Turkey & Cheese! I am using different varieties for different people!
Meat and cheese freeze well, but low-fat cheese doesn't tend to hold up as well, so go for full-fat varieties if you're going to freeze.
The key here is to place your condiments on the INSIDE of your filling ingredients. I'm spreading hummus on my cheese, and mustard on my turkey. I can then sandwich those together in the middle, so the condiments aren't touching the bread. Again, this will help keep it from getting soggy!
Package up as you did before. Now, I personally like some veggies on my turkey and cheese sandwich, but since they don't freeze well, I can simply add a little sandwich "kit" to my lunchbox, that I can then add the day of! It's got some sliced tomato and cucumber to give my sandwich a little more flavor, nutrition, and volume. The last one I'm going to show is a tuna salad sandwich. First, we need to prep the tuna salad.
We've got canned tuna, dried onions, relish—and now traditionally, you see mayo in tuna salad, but oil doesn't freeze so well. I use Greek yogurt in tuna salad all the time for a nutritional boost, but that doesn't freeze well either. HUMMUS, however, is a great creamy substitute that WILL freeze.
I'm also adding in some cracked black pepper. Depending on the salt levels of your other ingredients, you may also want to add salt.
Adjust to your preferences. To keep the bread from getting soggy this time, I'm using thinly sliced cheese on either side of the bread, and then sandwiching the tuna salad in the middle. Freeze it up! Now another cool thing about freezer sandwiches is you can also HEAT these if you want.
I know kids may not have access to a microwave, but if you are eating these at home or at an office where you have a toaster oven or stove, you can totally turn these sandwiches into grilled variations by adding a little butter and frying it, OR simply use a panini press!
I can easily turn the tuna salad into a tuna melt! Trust me, you'll be very IM-PRESSED with the results. It's pretty neat, and it's a fun way to keep switching up meals throughout the week. If you're enjoying these tips, tricks, and ideas, be sure to subscribe and hit the bell so you don't miss any content each week! For lunch, I'm also prepping some snacks.
Hummus with veggie dippers. I chose bell peppers, celery, carrots, and snap peas, but you can use your family favorites. Again, rather than storing in individual jars or packets, since 20 jars of veggies would be a little obnoxious, I am using one of these veggie-saver containers, which I will link below, to keep the veggies fresh.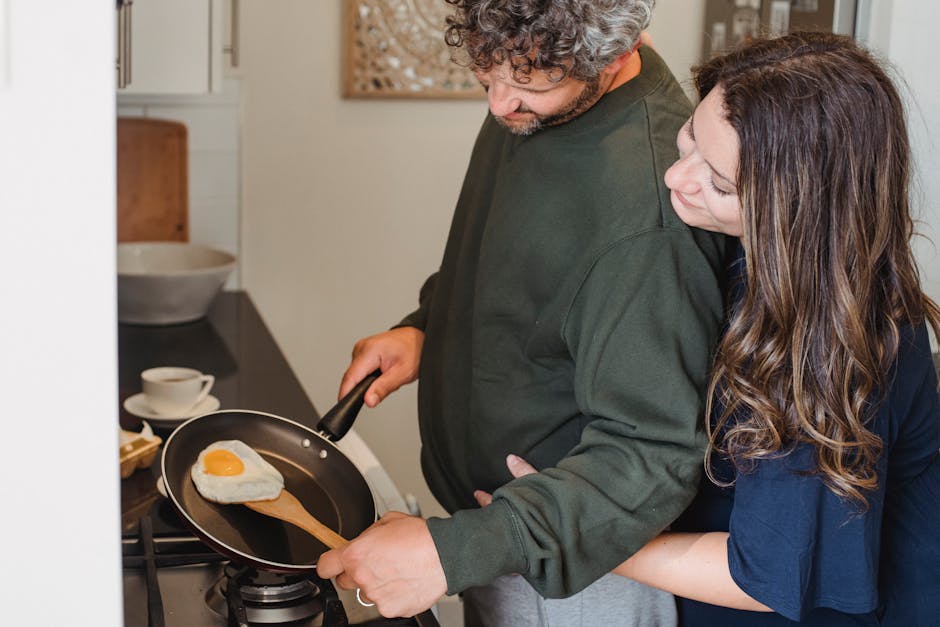 The night before or morning-of, I can simply portion them out, and I'm using one of my favorite nifty tricks—hummus in the bottom of a jar for dipping with veggies on top. I'm also pre-portioning some nuts, since these are easy to store in the pantry, and if I pre-portion, I am much less likely to over-do it later.
I did a few different combos to suit my family's preferences. I also have some mixed berries that are ready to pack day-of. Not all of the family members like berries, so I've also got clementines and bananas. That lunch was so easy to throw together, and everyone gets what they want! For some additional afternoon snacks, I'm boiling up a ton of eggs.
Now, in my last meal prep episode, I showed my fool-proof method, so be sure to check it out if you need help, but you can use any boiling egg method you prefer.
And then I am also prepping some air-popped popcorn! I LOVE air popping my popcorn because NO oil is needed, so it keeps this whole-grain snack healthy! I can also season these to my family's taste preferences. I've done a few different flavor combinations.
First, I add a spritz of cooking spray to help the seasonings stick, and then add salt with parsley flakes to one, nutritional yeast and salt for a cheesy flavor to another, chili lime seasoning (which I got from Trader Joe's and LOVE), and salt and cinnamon for a sweeter taste. Spices make it really easy to keep things interesting WITHOUT added fat or expenses. Popcorn will last a week or two once popped, but remember that air popped popcorn doesn't tend to be AS crispy as oil-popped.
I've also got bagged apples for anyone who wants them throughout the week as an extra snack. On to dinner!
Rather than prepping dinner in advance for the ENTIRE week at once, I'm making it easy on myself with some slow cooker and one-pan meals. First, I prep some basic rice with a bit of fresh cilantro for flavor, and quinoa with fresh parsley. I can store them for the week and serve along with my meals. The slow-cooker meals are a minimum of 8 servings each, so they'll last me two days each for my family, AND they're freezer friendly, so they can be stored for a few months, too! First up: slow cooker chili.
To a freezer safe bag, I add chicken, which is completely optional and not necessary if you prefer a vegetarian or vegan dish, onion, black beans, white beans, red kidney beans, diced tomatoes, canned green chiles, minced garlic, paprika, chili powder, cumin, oregano, and salt n' pep. Seal it up and freeze! Or, if you're going to use it the next day, you can refrigerate. Thaw it out in the fridge the night BEFORE you are ready to use it, and then all you have to do is add it into the slow cooker, along with frozen corn, and frozen bell peppers to make my chopping life easier! Let it go all day while you're at work, or throw it in when you're back from work for a few hours before dinner.
Serve over your parsley quinoa, and I added a dollop of Greek yogurt as sour cream, and save the rest for leftovers for the next night or later in the week! The second slow cooker freezer meal is black bean fajitas—a meal perfect for meatless Mondays, and it's actually vegan, too! To my freezer safe bag, I add sliced bell peppers (I chose to slice these because that's how I like them in fajitas, but you could use the pre-cut frozen peppers again to make life easier), diced tomatoes, canned black beans, sliced onion, chili powder, cumin, paprika, red pepper flakes for a kick (or omit if your kids aren't into heat) and salt n' pep.
You could of course also add chicken or beef if you prefer, to have the extra protein. Same as before, freeze and thaw out the night before using.
Cook in the slow cooker all day or just for a few hours, and serve with tortillas, toppings, and your cilantro rice for a fun fajita dinner! You could also just serve this as a salad over greens, or as a rice bowl—there are A LOT of options to keep it versatile for your family. Thumbs up if you want MORE freezer slow cooker meals! Okay, the last dinner is a one-pan sheet dinner. For this meal, you could make the sheet pan dinner and then store it for the week.
OR you could prep the items you need and store them, and then quickly bake it up before dinner. It's up to you. I used store-bought pre-cut butternut squash and Brussels sprouts to make my life easier. Either way, you're going to line a baking sheet with parchment and add butternut squash, Brussels sprouts (or whatever vegetables your family prefers) and chicken breast. I used two sheet pans, because one wouldn't fit four servings worth, but I can still throw it all in the oven together.
I add olive oil to the vegetables and season with salt and pepper. I also added some chili powder to the squash, and then tossed to coat.
For the chicken, I simply brushed with a low-sugar barbeque sauce. Bake in an oven preheated to 425 degrees Fahrenheit for about 25 to 30 minutes, until the chicken is cooked through to 165 degrees Fahrenheit and the veggies are roasted! This is an easy way to get FOUR meals in one oven at one time!
And that is my family meal prep for the week! Remember, your possibilities are really endless! Yes, meal prepping requires planning, ESPECIALLY when it's for a family, but if you take a few minutes to plan, you'll save HOURS throughout the week and set yourself up for success, and it is POSSIBLE to be accommodating to different family preferences with a little bit of effort, just by prepping the basics.
I also have a meal prep eBook that is designed to help with EFFICIENT and EFFECTIVE meal planning. If you use the code "FAMILY" at checkout, you can get 10% off any eBook or package this week only!
Also, on Monday I shared three other sheet pan dinners—if you want to see more of those, you can check it out! If you found this video helpful, please share it! Thanks for liking, commenting and subscribing! I will see you next week for a brand new episode, and remember, it's all a matter of Mind Over Munch!.
Read More: AIR FRYER SALMON | my favorite 15-minute dinner recipe!