I highlight the best cookware that's not made in China.  You'll learn where it's made and why it's worth buying. Let's get started. Prudent Reviews. Hi I'm Andrew with Prudent Reviews where we help you find the best products for your home.
China is the manufacturing hub for many industries, and cookware is no exception. Not always but in many cases cookware made in China is cheaper and lower quality than cookware made in the United States, Europe, and other regions. So if you're wondering what cookware is not made in China, this video is for you. I break it down by country, highlighting the brands that I've tested and highly recommend. I'll also reveal two companies that make their cookware in China that i actually really like.
Without further ado, let's get started. If you're looking for the best cookware made in the United States, look no further than All-Clad, Lodge, and Made In. All-Clad has been making bonded stainless steel cookware in Canonsburg, Pennsylvania – just outside of Pittsburgh – since the 1970s. The brand is famous for pioneering fully clad cookware, hence the name All-Clad.
Every stainless steel collection is made in the United States out of locally sourced materials.
However, the non-stick collections and the stainless steel lids and handles are made in China. All-Clad has several stainless steel cookware collections. The brand's best selling one is D3 which features three layers of fully clad materials. Another popular collection is D5 which takes it up a notch with five bonded layers for better heat distribution. Copper Core is its most premium collection.
It features a copper mid layer which provides exceptional responsiveness and heat control. All-Clad cookware is certainly not cheap but it's worth the investment because it's high-performing elegant and lasts a lifetime. Made In launched in 2016 with the goal of providing professional level cookware at budget friendly prices. To be clear, Made In is not cheap but it's less expensive than premium brands that manufacture their cookware in the USA, like All-Clad. They can offer lower prices than other premium brands because they sell exclusively on MadeInCookware.
com, cutting out the retailers who add hefty margins and drive up prices.
Although it's a relatively new brand, it's already making its mark in the cookware industry. Several Michelin-star restaurants use Made In and the brand is backed by renowned chefs including Tom Colicchio. These American-made pots and pans feature sturdy 5-ply construction which makes them ultra durable and distributes and retains heat exceptionally well. In fact, according to my tests, Made In conducts and retains heat better than industry leaders, including All-Clad and Caphalon.
Besides its excellent performance, Made In stainless steel cookware is compatible with all cooktops, including induction. And its oven-safe up to 800 degrees Fahrenheit. Lodge is a multi-generational family-owned brand that's been making its cookware in South Pittsburgh, Tennessee, since 1896.
The company is best known for its cast iron skillets which are made in its Tennessee foundry. Cast iron skillets are thick, heavy, and super durable.
With proper care, they can last a lifetime and be something that you pass down to the next generation. And, according to my tests, Lodge skillets retain heat better than its top competitors. The best part is that Lodge is affordable. A12-inch Lodge skillet costs half as much as a premium stainless steel pan or copper pan, even less in some cases. One thing to note about Lodge.
Its seasoned cast iron cookware is made in the USA but the enameled cast iron products like the Dutch oven are made in China.
If you're looking for the best French cookware, I recommend Le Creuset, Staub, Mauviel, and Made In. Le Creuset is known for its iconic enameled cast iron cookware that comes in over 20 different colors. It's Dutch ovens have become so popular that it's nearly impossible to watch a cooking show or browse a wedding registry without seeing one. There's a certain prestige that comes with owning a Le Creuset Dutch oven.
It's a highly attractive piece that stands out in any kitchen. It's the type of cookware that gets you excited to cook and host gatherings.
Le Creuset enameled cast iron cookware, including their famous Dutch ovens, have been made in the French town Fresnoy-le-Grand since the company's founding in 1925. However, the kettles and ceramics are made in Thailand and their stainless steel cookware is made in Portugal. Staub hit the market in 1974 and was named after its founder Francis Staub.
The brand is best known for its enameled cast iron cookware, which is made in Alsace, France, a region famous for its culinary tradition. Staub's cast iron cocotte has a beautiful glossy exterior and it's available in a wide range of colors, including bright orange, red, and blue, and neutral tones such as graphite gray, basil green, and black. The lids are specially designed to lock in moisture and the lids interior has small bumps that will distribute moisture evenly as it drips back onto the ingredients. Although Staub's enameled cast iron products are made in France, its ceramic products are made in China.
If you're wondering how Staub compares to Le Creuset, I've linked to my in-depth comparison in the description of this video.
Mauviel started in 1830 in France in a region known as the "City of Copper" because of the many copper artisans that live there. Nearly 200 years later, the company is still owned by descendants of the founder Ernest Mauviel, and it still makes its cookware in France. There are ten Mauviel collections across four cookware types including aluminum, copper, stainless steel, and a copper stainless steel blend, but the brand is best known for their stunning copper cookware. These collections are not only aesthetically pleasing but copper is incredibly conductive giving you even heat distribution and precise temperature control. In simple terms, with Mauviel copper cookware, you get pro-level performance.
Mauviel is fancy and expensive but it's really gorgeous made-in-France cookware that performs exceptionally well. As I mentioned before, Made In stainless steel cookware is made in the USA, but they partner with multi-generational family-owned factories in France to make their premium copper cookware. Made In doesn't have the history of a brand like Mauviel, but when you get your hands on its stunning french-made copper cookware, you wouldn't know.
It's made with a 90% copper exterior and a 10% stainless steel interior. Besides the sleek and elegant design, the cookware performs exceptionally well.
It heats up quickly, responds to temperature change well, and is oven-safe up to 800 degrees Fahrenheit. Made In's carbon steel cookware is also made in France. This cookware has the heat control of stainless steel, the heat retention of cast iron, and, when it's properly seasoned, has the slick easy release surface of non-stick The best cookware made in Italy is Hestan and Ballarini.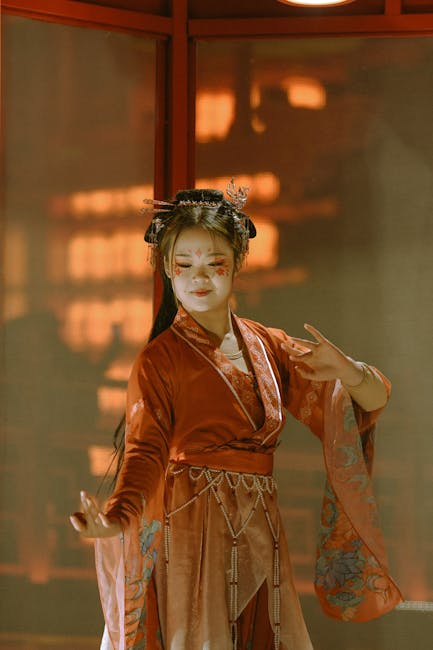 Here's what you need to know about each brand. Hestan was founded by Stanley Cheng, an innovator who's credited with inventing the first non-stick hard anodized aluminum cookware in the 1970s.
Although Hestan is a relatively new brand, it's part of Meyer, a global company that's been in business for decades and owns over 30 cookware and bakeware brands including Anolon, Circulon, Farberware, and others. All Hestan cookware is handcrafted in Italy and features flush rivets and sealed stainless steel rims. Sealed rims protect against rust and prevent the layers from splitting over time. In addition to that, the exterior and interior are bonded with thousands of nano layers of titanium to reinforce the stainless steel, increasing its strength by 400 percent. Between the flush rivets, titanium reinforced steel, sealed rims, and 20 percent larger cooking surface, these pots and pans are truly unique.
Ballarini was founded in 1889 by Paulo Ballarini in the Lombardi region of Italy where they still make their cookware today. The company makes several types of cookware including aluminum, non-stick coated aluminum, copper, and stainless steel. Parma is Ballarini's best-selling collection. It's made with a cold-forged aluminum base and a Granitium non-stick coating. This special non-stick coating looks like granite and is infused with tiny ceramic particles to add strength and make it resistant to scratches.
Demeyere launched in 1908 and remains a family-owned business four generations later. Its cookware is made in Belgium and has been since the beginning. The brand offers several unique collections but the most popular is the Atlantis. This collection features a seven-ply base made from multiple layers of aluminum sandwiched between steel for exceptional heat conduction.
All Demeyere cookware has a surface treatment called Silvinox which maintains the cookware's sleek matte finish and prevents discoloration.
Demeyere cookware is thick, heavy, and super durable. The handles are welded directly to each piece which provides a smooth rivetless cooking surface. With no rivets, you get more room to cook and the surface is much easier to clean. Scanpan was founded in 1956 and manufactures its cookware in Denmark.
Each piece is inspected by skilled artisans eight times before it leaves the factory.
The company offers 10 collections with the Classic being the most popular. It has a patented non-stick surface that's strong enough to withstand metal utensils. The squeeze-cast base made from 100% recycled aluminum provides an even cooking surface and the PFOA-free non-stick coating can handle up to 500 degrees Fahrenheit in the oven. It's important to note, Scanpan non-stick cookware is made in Denmark but collections with a stainless steel cooking surface are designed in Denmark but manufactured in China.
Swiss Diamond was founded in Switzerland in 1974.
As its name suggests Swiss Diamond manufactures its non-stick cookware in Switzerland and uses eco-friendly technology and sustainable business practices. For example, its production facility at the foot of the Swiss Alps uses a 100 hydroelectric power. Swiss Diamond has earned worldwide recognition for its diamond enforced non-stick coatings they call HD and XD. HD non-stick coating is reinforced with up to two hundred thousand diamond crystals per pan for superior heat conduction and durability. XD non-stick coating contains 20 percent more diamond crystals for an even more durable surface.
They claim it's 40 percent more durable with better food release compared to its award-winning HD coating. Although Swiss Diamond is focused on non-stick cookware, they also make stainless steel and enameled cast iron cookware and kitchen knives. Swiss Diamond non-stick cookware is made in Switzerland but its stainless steel cookware is made in China. So far I've covered the best cookware and not made in China but I wanted to share a couple options that I really like that actually are made in China.
First is Misen.
The company launched in 2015 with a similar direct-to-consumer business model as Made In. Although their cookware is made in China, it's elegant, durable, and performs really well. Its 5-ply stainless steel cookware features sealed rims and a thick three millimeter base. And its non-stick cookware features a multi-layer PFOA-free premium non-stick coating. Overall, it's a really solid brand that's much cheaper than many of the options I've discussed.
Next is Calphalon. Calphalon is a Toledo Ohio-based company that I've been testing and reviewing for years.
In the past, all of its cookware was made in the US, but now most of it is made in China. Only the Elite and Signature non-stick collections are still made in the US. Calphalon is a pioneer of hard anodized aluminum non-stick cookware and, regardless of where it's made, it's durable, reliable, and performs really well.
Although it seems like everything is made in China these days, there are plenty of cookware options  made throughout the rest of the world, especially in the United States and Europe. In general,  cookware made in the United States and Europe is more expensive than cookware produced in China,  but you're getting more durable and higher-performing products.  If you want more information about the cookware I covered in this video, I'll link to my complete  reviews in the description below. I'll also link to websites that sell each brand. If you click on  those links and buy I'll earn a commission, but at no extra cost to you.
Read More: MY FAVORITE COOKWARE | best pots and pans worth the money (on black friday and cyber monday)