Hi I'm Andrew with Prudent Reviews where we help you find the best products for your home. And in this video I highlight the best cookware that's made in the USA. This isn't just a list of every American-made pot and pan, these are brands that I've tested and highly recommend. Let's get started. All-Clad was founded in 1971 in Canonsburg, Pennsylvania, a town just outside of Pittsburgh.
The founder John Ulam was a metallurgist and an expert in the bonding or cladding process, which is when you layer two metals together under intense pressure and heat until they bond together into a single sheet. This process was used in many other Industries but Ulam was the first to make cookware that was cladded throughout the pan, hence the name All-Clad. Since launching, All-Clad has established itself as one of the top cookware brands in the world with a reputation for superior performance, elegant design, and unmatched durability.
Despite being acquired in 2004 by French conglomerate Group SEB, All-Clad has maintained its roots in the U.S and still manufactures its stainless steel cookware in Canonsburg, Pennsylvania.
The brand's non-stick cookware, however, is made in China. You'll notice some pans say Made in the USA on the bottom and others say Bonded, Engineered, and Assembled in the USA. I spoke with an All-Clad product specialist and she confirmed that it's just a difference in wording. In both cases, the pans are made in the U.S.
She also confirmed that while the body of all stainless steel pots and pans is made in the U.S., the handles and lids are made in China. All-Clad offers several American-made cookware collections. D3 is their best-selling collection.
It's made with three bonded layers including a polished steel exterior an aluminum core and a stainless steel cooking surface. The D5 collection is made with five bonded layers including an elegant brushed steel exterior and a thin steel core. The steel core slows heat transfer, reduces hot spots, and ensures completely even heat distribution.
Copper Core is All-Clad's premium and most expensive collection. Like D5, Copper Core cookware features five-ply construction, but instead of steel the core layer is copper.
Since copper has high thermal conductivity, the cookware heats fast and responds to temperature changes more quickly. It's ideal for meals that require precise temperature control such as delicate sauces, fish, caramel, and chocolate, but it works exceptionally well with any ingredient.
G5 Graphite Core is All-Clad's newest collection. It's made of five layers with a thin graphite disc at the core. Graphite heats up incredibly fast and evenly but it's also extremely light, 80% lighter than copper.
The biggest downside of All-Clad is the price. It's not cheap, but when you consider it can last a lifetime if you care for it properly, it's worth the investment. Made In launched in 2016 with a goal of providing premium professional-level cookware at budget-friendly prices. They sell exclusively online which allows them to cut out retailers who add hefty margins and drive up prices. Made In's approach is a bit different than All-Clad's.
Instead of operating their own manufacturing facilities, they work with pro chefs to design the cookware and partner closely with factories across the U.S. and Europe to manufacture it. Currently, their stainless steel saucier, non-stick cookware set, and aluminum sheet pan are made in the USA in Wisconsin and Tennessee.
Their other stainless steel and non-stick cookware is made in Italy.
They also offer high-quality carbon steel and copper cookware that's made in France. Made In stainless steel cookware features thick five-ply construction, a large cooking surface, and its oven safe up to 800 Degrees. And according to my head-to-head tests, Made In conducts heat faster and retains heat better than industry leaders including All-Clad and Calphalon. Made In non-stick cookware features a PFOA-free non-stick surface that's applied multiple times to ensure optimal food release and durability. The coating has been lab tested and is 100% safe and healthy to cook on.
Made In doesn't have the long history of All-Clad, but they're clearly doing something right. In the last decade, they've already received praise from prominent media outlets and thousands of customers, and several Michelin-star restaurants use their pots and pans. Heritage Steel is a family-owned company that's been producing premium stainless steel cookware in their Clarksville, Tennessee, factory for over 40 years.
It was created through a partnership between Donald Henn, a cookware Enthusiast, and John Martelli, a cookware manufacturer with over 50 years of experience in the business. Heritage Steel may not have the brand recognition of All-Clad but their cookware is comparable in quality, performance, and durability, and in some ways it's better.
For example, the cooking surface is made of titanium strengthened steel that's sourced in the U.S. and is more corrosion resistant than 18/10 steel, which is the material most brands use. Heritage Steel cookware is sturdy but not too heavy. It's well-balanced cookware, light enough to shake and flip ingredients while sautéing, but Hefty enough to avoid warping and denting.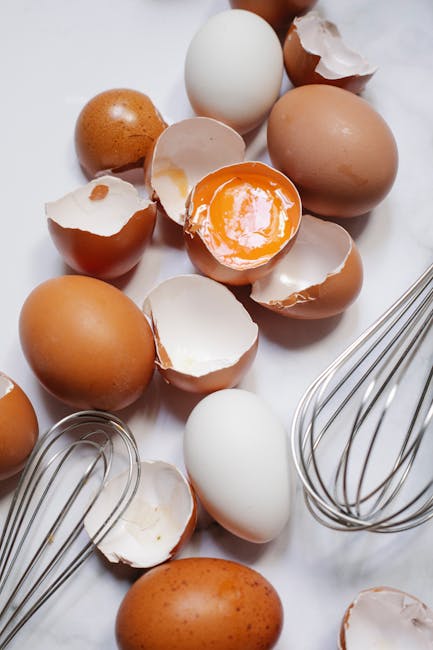 Although the pan's thick five-ply walls heat up slower than thinner pans I've tested, it distributes heat evenly and holds its temperature steady when cold ingredients are added. But the thing I like most about Heritage Steel is their transparency. On their website, they show you step-by-step how the cookware is made and how much attention to detail goes into the process.
Unlike most cookware brands that mass produce large quantities, this is a small family business of expert craftsmen. Each piece is hand finished and carefully inspected.
If you're in the market for high-quality stainless steel cookware that's made in the USA, Heritage steel is definitely worth a look. Viking is a Greenwood Mississippi-based company known for its high-end kitchen appliances like ovens, cooktops, and refrigerators. Although Viking makes its appliances, they license their brand to Clipper Corporation who manufactures their cookware. Since 1994, Clipper Corporation has been supplying commercial kitchens with durable and high-performing cookware. Viking is one of their few consumer brands.
When you shop for Viking cookware, you need to read the fine print because the Professional 5-Ply collection is made in America, but the others are made in China.
I've been testing the Professional 5-Ply collection and it performs on par with brands like All-Clad, Made In, and Heritage Steel. It heats up fast and evenly and responds quickly to changes in temperature. There are two things I really like about this cookware. First, it features one of the best designed handles I've used.
It's comfortable but also safe and functional. The indented top allows you to get a firm grip, and the slight bump underneath prevents your hand from getting too close to the heat. Second is the shape of the pan. Most frying pans have shallow sloped sides but Viking's sides are steep, similar to a saute pan. Steep sides provide two benefits.
First, they allow you to cook more liquid-based meals by containing ingredients. And second, it increases the flat cooking surface so you can cook more food at once. This 12-inch Viking pan has a 10-inch flat cooking surface. Most 12-inch frying pans have a 9-inch flat cooking surface.
360 Cookware is an American brand that manufactures pots, pans, and bakeware in West Bend, Wisconsin.
This family-owned company is obsessed with quality and sustainability. Its president Brian Hurley claims to operate the world's most environmentally advanced factory. Instead of using chemicals to achieve the mirror finish like most brands, 360 Cookware uses a unique mechanical process. In fact, their factory is so sustainable that it doesn't need any EPA permits to operate. 360 cookware makes some of the thickest most sturdy pans I've tested.
They're incredibly durable and retain heat well. They also have comfortable handles with divots to rest your fingers and get a secure grip. One of the most unique features of 360 Cookware is its ability to perform vapor cooking. In a nutshell, vapor cooking is a technique in which the pan's lid locks in moisture allowing food to cook in its natural juices. Vapor cooking isn't possible with most cookware because too much moisture escapes, but with 360 the lids seal tightly locking in steam and creating an ideal environment for cooking juicy and tender meals.
If you're intrigued by the idea of vapor cooking, 360 cookware is one of the top brands to consider. Although, I recommend buying one pan and testing it before going all in on a set. Lodge cast iron skillets are made in South Pittsburg, Tennessee. The company was founded in 1896, making it the oldest and longest operating manufacturer of cast iron in America. It's important to note that their seasoned cast iron cookware is made in the USA, but the enameled cast iron products like the Dutch oven are made in China.
Lodge cast iron skillets are heavy and super durable. With proper care they can last a lifetime. They're noticeably thicker than most cast iron skillets; therefore, they retain heat better than the competition. To prove that point, I recently tested the Lodge cast iron skillet versus the Calphalon cast iron skillet and Lodge distributed heat more evenly and retained heat for longer.
One of the best things about Lodge is its price.
You could buy two or more 12-inch Lodge Skillets for the price of one premium stainless steel or copper pan. If you want more information about the brands in this video, I'll link to my complete review of each in the description below. I'll also link to websites that sell these brands. Those are affiliate links so I will earn a commission if you click and buy but at no no extra cost to you. If you found this video helpful, check out this video where I show you how to prevent food from sticking to stainless steel pans.
Read More: How to Make Carne Guisada and Green Chile Chicken Enchiladas