Just talk like this. Hey, guys. Today, we're doing three fall salads. Hey health nuts. It's Nikole from HealthNut Nutrition.
And today we're making three delicious fall-inspired salads with incredible seasonal ingredients like butternut squash, figs, apples, Brussels sprouts, all the fall favorites, and they're just so delicious. They not only look really pretty, but they taste really good, too. And I wanna thank Litehouse for sponsoring and collaborating with me on today's video. If you haven't checked them out, they're located in the refrigerated section of your grocery store, and they have so many great flavors, I didn't get a chance to use all of them in today's video, but I definitely will be experimenting with all of them very soon.
So without further adieu, let's jump in in today's fall-inspired salads recipes.
First up, we have my Autumn Caesar Salad, with roasted butternut squash croutons. You're gonna roast your chopped up butternut squash. I just cubed mine in little crouton shapes. We're actually gonna use this for two of the salads. Drizzle on some olive oil, smoked paprika, garlic powder, Italian seasoning, sea salt and black pepper.
I'm gonna roast this in a preheated oven at 375 for 25-30 minutes, tossing halfway through. And this is what they'll look like once they're done roasting. Totally snacked on some while I was making them. On the plate, I'm gonna lay down some finely-shredded kale. Next I have some shredded Brussels sprouts that I just did in my food processor, chopped avocado, pumpkin seeds, and then I'm gonna use the Litehouse Organic Caesar Dressing for this salad.
Sprinkle everything with your roasted butternut squash croutons. And last, but not least, a good sprinkle of pomegranate seeds. And there you have it. Your salad is complete. Next up, we have my Harvest Chopped Cobb Salad.
To cook my soft-boiled eggs, I'm gonna gently place a couple of eggs into pot of boiling water. And just cook that for 6-7 minutes. Once it's done cooking, I'm gonna transfer it into an ice bath to stop the cooking process and let them cool before I peel them. I've already pre-boiled my corn and now I'm just gonna gently grill it on one of these grill pans. You can also do this on the barbecue.
It's just gonna add some flavor to our salad. To assemble this salad, I'm first gonna lay down a good helping of some shredded romaine lettuce, a few slices of cooked beetroot. I'm gonna use the same roasted butternut squash we used before. Our roasted corn, some pecans, chopped apple, and then our soft-boiled egg that I just quartered. For this salad, I used the Litehouse Organic Ranch Dressing.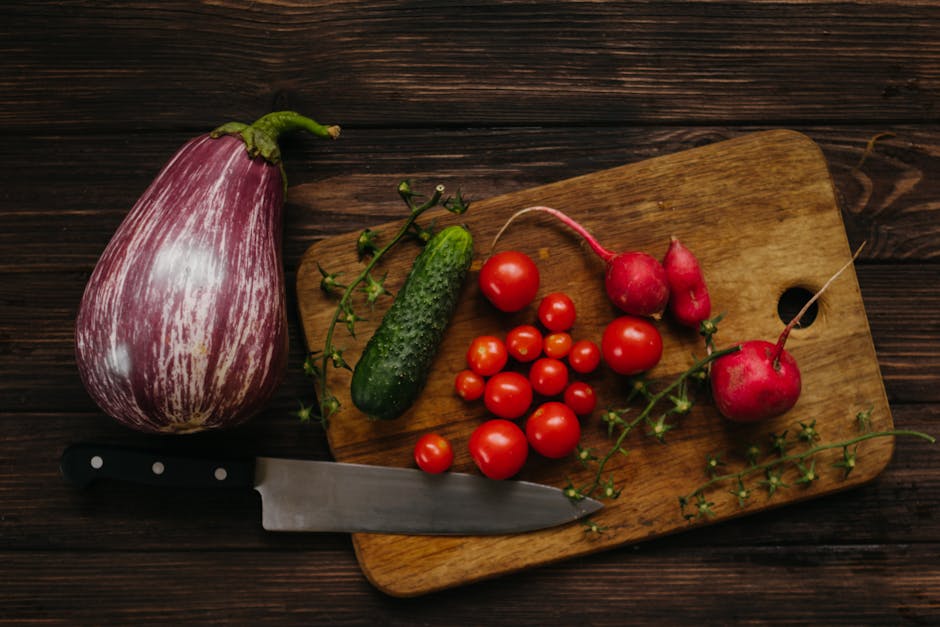 And there you have it. Salad number two is complete. Last, but not least, we're making my Fall Fig Arugula Salad. For this salad, I'm actually cooking up a new grain I've been trying. It's called freekeh.
I love the name. And I'm just gonna add it into a pot with some water and sea salt, and you pretty much cook it like any other grain. Give it a stir, bring it to a boil. Once it's boiled, all you have to do is pop a lid on. Lower it and cook it for about 20 minutes until all the water is absorbed.
And then this is what it should look like. To assemble the salad, I'm first gonna lay down a good helping of some fresh arugula.
Next I'm just gonna sprinkle on the freekeh that we cooked up. I also let it cool down before I put it on the salad so it didn't wilt. Sliced up pear, walnuts, fresh sliced figs.
You can also used dried if you can't find fresh. And for this salad, I'm gonna use the Litehouse Balsamic Vinegarette Dressing. I'm gonna then garnish it with some goat cheese and some pistachios. How pretty is this salad? I'm honestly obsessed with it.
And there you have it. Three easy fall salads. All right. That's gonna be it for today's video. Hopefully, you guys enjoyed these three delicious fall-inspired salads.
And even though I will say I love making homemade dressings when I have the time, there are really some great options coming out in the grocery stores.
And when I'm buying store-bought dressings, I will always look for ones in the refrigerated section, with minimal ingredients, and ones that have an expiry date. That's really important too. So I was really happy to see that Litehouse came out with their organic salad dressings collection. If you want to learn more about them, I will have link down below in the info box so you can check out there.
There's a ton of flavors, so you're bound to find one that you love. And if you guys haven't already subscribed, be sure to hit that red subscribe button. I post every Monday, Wednesday and Friday. And give this video a big thumbs up if you liked it.
Read More: HONEY CITRUS CHICKEN BREASTS | from my healthy meal prep cookbook!